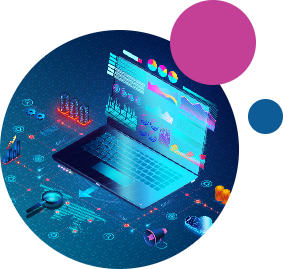 Schedule A Risk-Based Monitoring Assessment

Over the last decade, we have supported organizations of every size and shape in embracing and adopting Risk-Based Quality Management (RBQM) methodologies. We are offering you the opportunity to leverage our guidance and expertise to help optimize your RBQM approach and accelerate your path to successful RBQM adoption with our RBQM Benchmark Analysis.
How Does the Assessment Work?
During CluePoints' RBQM Benchmark Analysis, we will explicitly tailor each assessment to your organization's available resources and technology to help clarify any areas of need or improvement. This process is straightforward, and it's an ideal opportunity to discuss your strategy, plans, and current situation with a partner who has been responsible for supporting numerous enterprise technology implementations and advises many organizations on how to deliver RBQM success (hint: that's us!).
Will You Check Regulation Compliance?
Yes—your result will measure your specific situation as it aligns with the upcoming ICH E6 R3 Industry Guidance. ICH E6 R3 is due to become effective before the end of this year, and the regulations insist that sponsors have a documented plan to identify and mitigate operational risks, so this critical item is part of the overall RBQM Benchmark Analysis.  It also includes a gap analysis that (1) reinforces what at your organization currently works well and (2) details opportunities for further optimization as we benchmark your situation relative to other companies in the same position and the imminent new regulations.
Why Should I Take the Assessment?
We might be a little biased, but there are so many reasons to take our RBQM Benchmark Analysis! To name just a few:
Adopt RBQM at your organization—and excel in your approach— with our help.

Get our expert guidance and advice while creating your RBQM strategy.

Stay within ICH E6 R3 Industry Guidance regulations (we know all the rules).

Figure out what your organization can keep doing and what needs to change.

Work with CluePoints, your ideal partner for all things relating to RBQM.