Schedule a Risk Assessment (RACT) Starter Kit Demo

The Risk Assessment & Mitigation Planning (RACT) Starter Kit has been designed to allow clinical development organizations to quickly and effectively implement an intuitive and configurable tool for risk planning in a single study or across multiple studies. CluePoints RBM experts will guide users through the process of selecting appropriate risk assessment questions along with the categories to which they apply. Full training will be given on how to use the CluePoints RACT tool to assess the risk and identify risk mitigations during pre-study planning and throughout study conduct.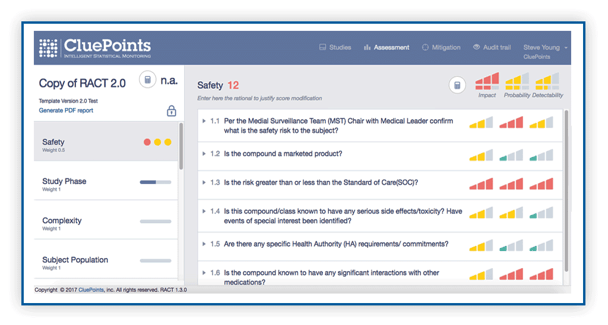 Complete the form to schedule a demo.