Patient Profiles Starter Kit Demo Request Form

The CluePoints Patient Profiles Starter Kit gives sponsors an ideal introduction to Patient Data Review and how risks can be targeted by ranking patients according to how atypical they are. Our team of RBM experts will train your team on how to use these Patient Profiles, and will configure Patient Profile reports that visually present the most relevant information in your studies. Standard visualizations will include a chronological (Gantt chart) view of a patient's visits, investigational product exposure, adverse events and concomitant medications. Additional views will include tabularized safety data along with other key study measurements.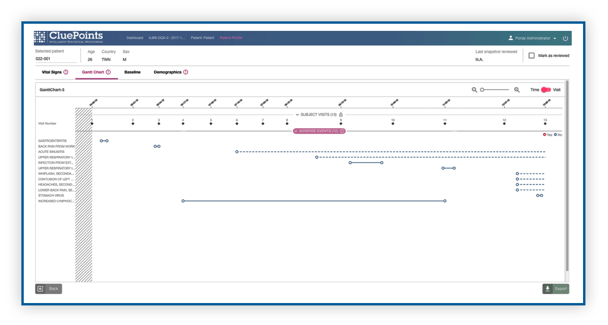 Complete the form to schedule a demo.